Designed by the.Alte and fulfilled by Print A Pot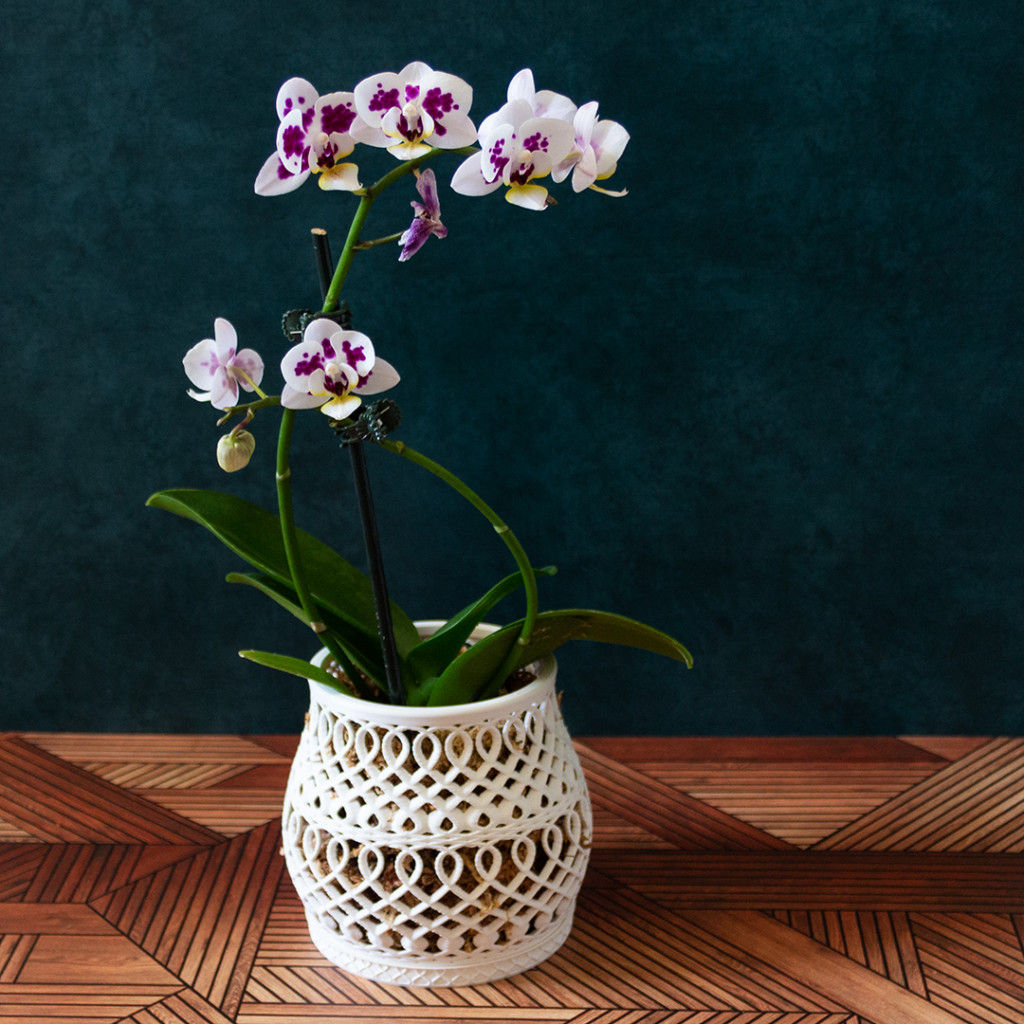 Bellied Orchid Pot
This orchid planter provides a beautiful aesthetic while also offering airflow and drainage to keep orchids' roots happy and thriving. Available in two standard sizes, or can be customized for larger/smaller plants upon request. Comes with a matching drainage tray.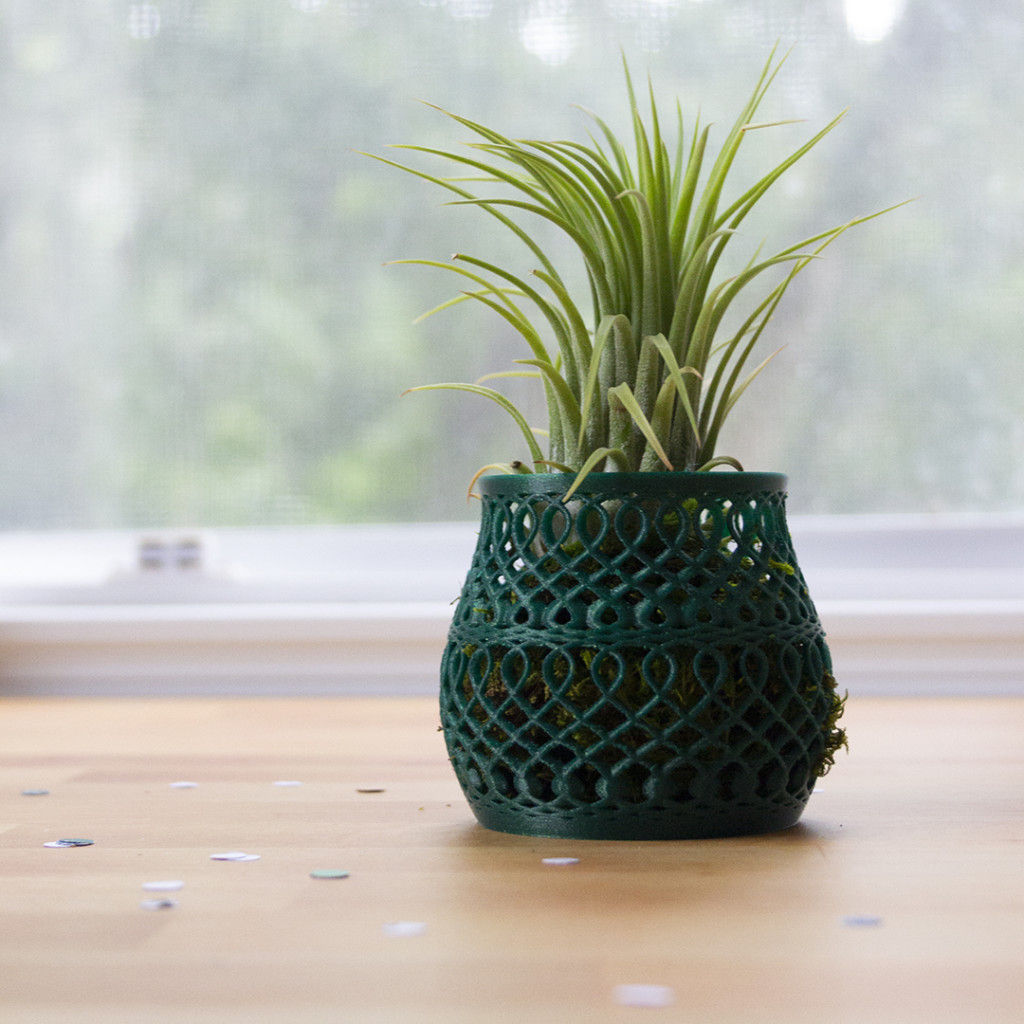 Decorative Air Plant Vase
This air plant vase is a smaller version of the orchid planter. Air plants also benefit from increased airflow, and this air plant holder can be used with a number of decorative fill-ins to complement the air plant and this design.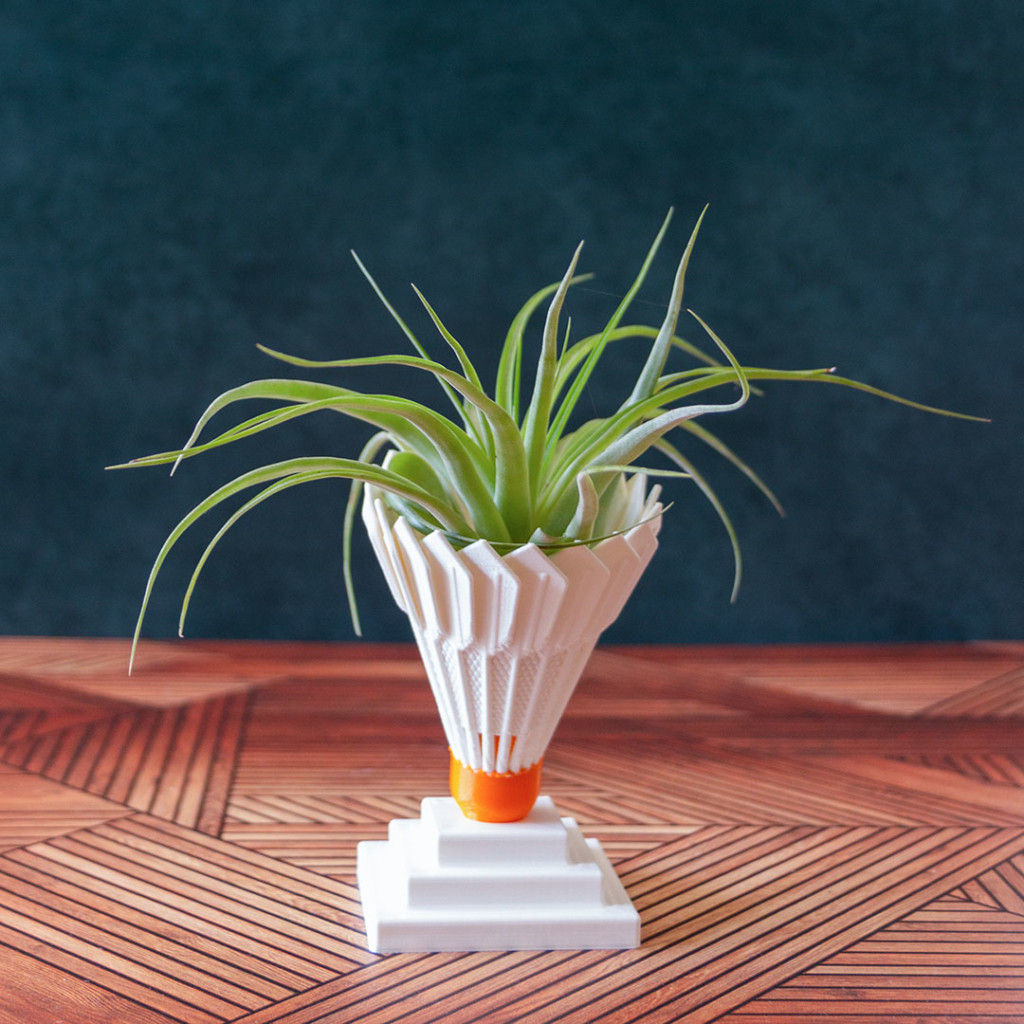 Badminton Birdie Air Plant Holder
A custom request, this Badminton "birdie" or shuttlecock air plant holder provides an elevated perch for small to medium-sized air plants.