Why do people love pineapples so much? For one, it's such a funny fruit to look at AND it's delicious! The smell of a ripe pineapple is sweet and tropical, and the taste is even better. But why has it become such a mainstay when it comes to decor?
Maybe it's the combination of colors: A green top, and a yellowy orange base with little areas of brown. Or what about the shape, with a pattern of diamonds across the husk and a top that looks like a mini-bromeliad? Perhaps it's just how unique pineapples are when compared to simple-shaped fruits like apples, pears, and oranges.
Whatever the case, pineapple home decor is here to stay! Here are my top ten pineapple decor ideas!
10. "Be a Pineapple" lithograph

A cute mantra for anyone to live their life by: "Be a pineapple: stand tall, wear a crown, and be sweet"!
9. Pineapple Bedding

Adorned with pineapples and pineapple rings, this bedding set looks so sweet! I love that the other side is a yellow geometric pattern, and it just brightens everything up.
8. Pineapple Doormat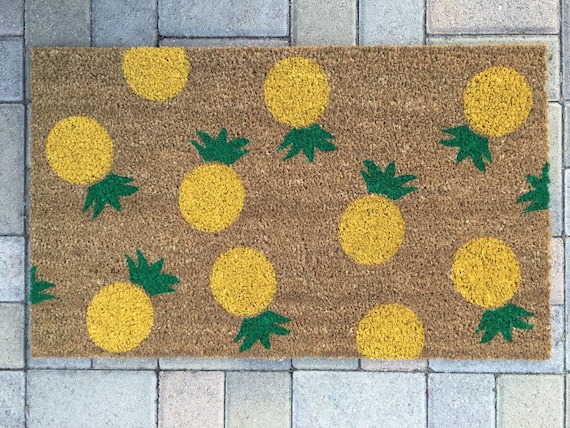 Pineapple Doormat by NickelDesignsShop
Welcome visitors to your home with pineapples! Or is it for welcoming pineapples to your home? Either way is cool.
7. Pineapple Bookend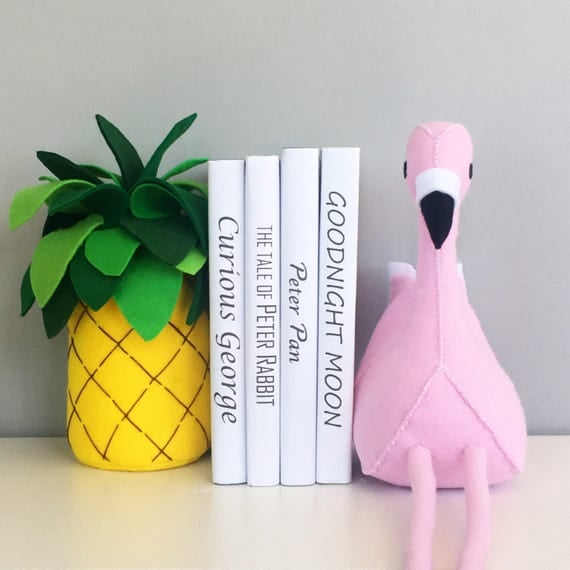 Pineapple Bookend by MyTreasuredTreehouse
This is just too cute! Great for booklovers!
6. DIY Crochet Pineapple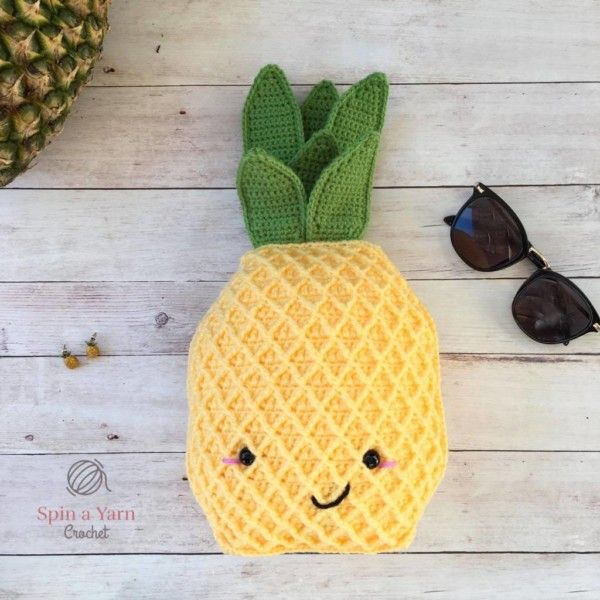 Free Crochet Pattern by Spin a Yarn Crochet
A pineapple plushie would be great on your bed, sofa, or chair…Spin a Yarn Crochet even has a keychain version if you want a smaller pineapple!
5. Pineapple Fabric Bins
The gold foil effect on these will definitely add some tropical bling to your cube organization game.
4. Pineapple SCENTED PILLOW
THERE IS A SCENTED PINEAPPLE PILLOW. AND IT'S KAWAII AF. Look at those eyes!
3. Pineapple Air Plant Holders and Succulent Pots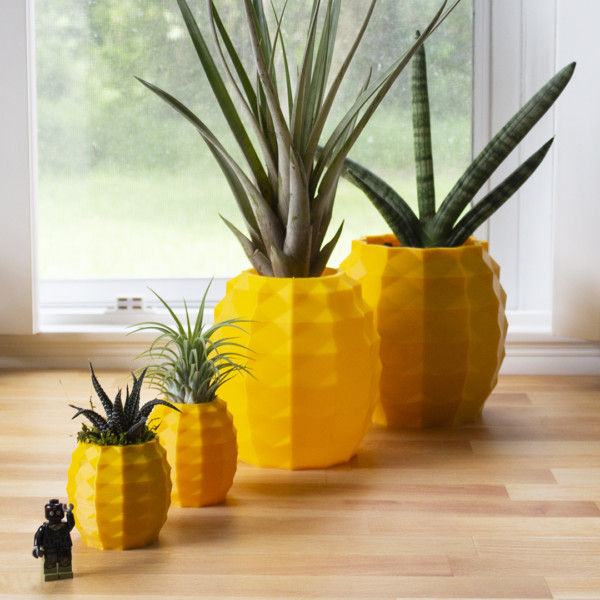 These are great for displaying an air plant to show off as the bromeliad top or a succulent for the spikes! Check out the full Pineapple Collection.
2. Pineapple Book Art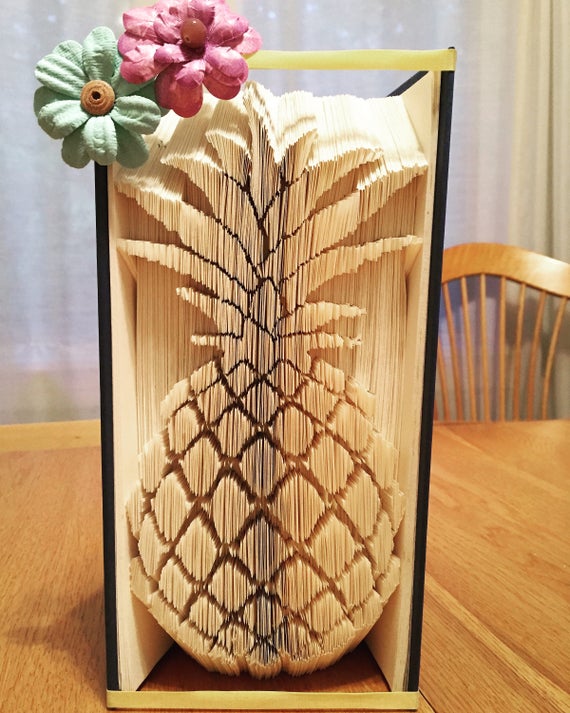 Pineapple Book by BindersKeepersArt
Look bookish and pineappley with this carved pineapple book!
1. Pineapple Night Light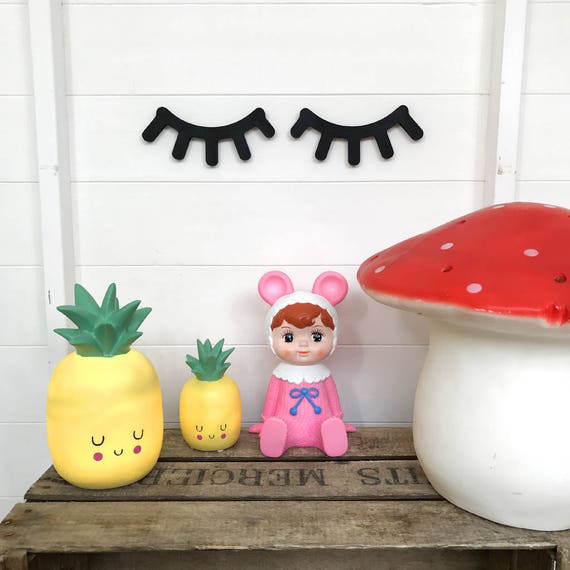 Pineapple Night Light by lovefrankiedotcom
Adorable pineapple night lights to keep your little ones safe from the dark!
Aside from filling your home with fresh pineapples, these are my top ten ways of adding more pineapple-themed decor to your house! Let us know in the comments which is your favorite!