If you're looking for a Valentine's gift for your plant lover friend or significant other, it can be tough. The deeper their love for plants, the more picky they can be (how do I know? Because I'm one of them, haha).
So apart from a gift card to the closest plant nursery, here are some ideas for great plant gifts!
Plantable Greeting Card
While we love punny greeting cards, we love plantable cards even more. The front of this card is handmade seed paper that you can plant. You can choose between wildflowers or herbs for growing!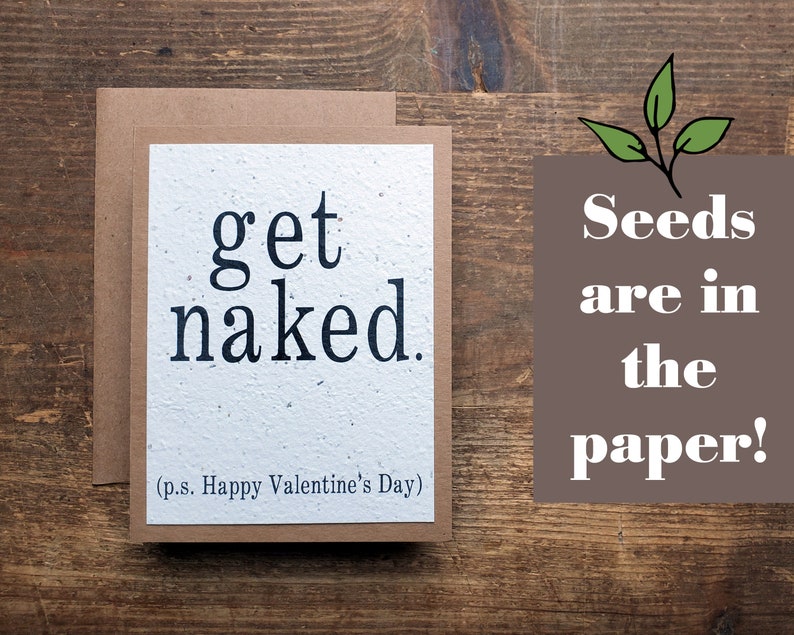 Valentine's Day Card by SeedyCards
Enamel Pins
Pins can be used on a bag, strap, or on a lapel, making them a great accessory regardless of age or gender.
Plant Jewelry
One of my favorite jewelry makers on Etsy is EtenIren. Her handmade clay creations are so beautiful and any lady who receives an EtenIren piece will be ecstatic. I know I would be.


Plant Jewelry by EtenIren
What if you know someone who LOVES carnivorous plants? Well, Etsy shop Emergent Glassworks has gorgeous glass blown jewelry shaped as Venus flytraps, pitcher plants and sundews!


Carnivorous Plant Glass Items by Emergent Glassworks
What about…y'know…actual plants?
Yes.
Feed the addiction.
This one involves a little bit of knowledge. Does your person love succulents or houseplants? What about air plants? Knowing the basics can lead you to GREAT plant gifts, especially if you can get a hold of their plant wishlist. Every plant lover has one!
If your loved one or galentine loooves succulents or cacti, they can never have enough. Succulents are so versatile that even if you get them something they already have, they most likely will love it! Succulents can be used in arrangements, crafts, or in really pretty pots. You could always play it safe and buy them an assortment!
Houseplant lovers enjoy collecting. We want all the varieties of the species that we like. If you know your person likes prayer plants, try getting them a rare one (however, if your person doesn't have any prayer plants, avoid them. They can be picky about humidity.) If you see a lot of trailing or vining plants in their place, getting them a Manjula or "N-Joy" pothos or even a hoya might do it! If you're not sure what they like, get them a variety of cuttings…the more variety you get, the more likely you'll get them something they really wanted.
For air plant lovers, classics like Tillandsia Xerographica or Tillandsia Tectorum will usually go well. Many online websites that sell specifically air plants will have an air plant assortment or a collector's section that you can shop in. Note: while flowering air plants are very beautiful, a true air plant lover will not want to get an air plant that's already bloomed. Look for "in bud" air plants that your air plant lover will eagerly wait and watch for the flower to open!
There are many other plant collectors, like plumeria collectors, bonsai enthusiasts, etc. And the great thing about plant people is the community because more often than not, your person will have a "plant friend". If you're unsure of gift ideas, ask their plant friend for advice!
Just keep in mind that if the person is a collector, the rarer the better!
If you're a plant lover, what plant gifts would you love to receive for Valentine's Day?
---
<3 the planter in the image at the top of this post? It's a combination of our new hanging heart planter, String of Hearts from HealthySuccs and a macrame hanger from this set.
This post contains some affiliate links. If you make a purchase, Print A Pot may earn a commission fee.