The Aztec Succulent Planter is our most recent planter design, boasting 3 levels for planting. The lowest tier is a shallow bed for succulent propagation or succulent babies. The middle tier is great for small succulents, and the top tier is best for a 2.5″ – 3.5″ succulent. What does all that mean? You can plant so many things in here, that's what that means!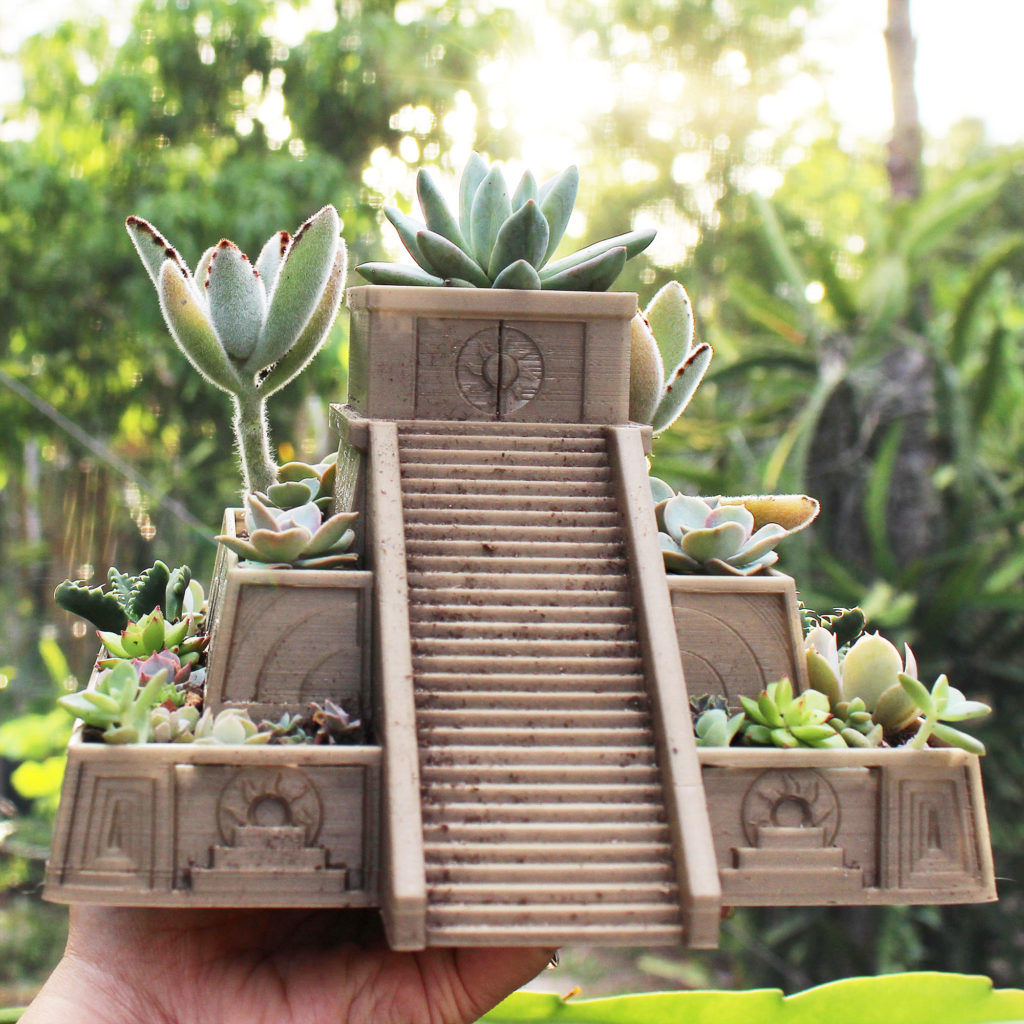 Modeled after an Aztec temple, the 3 tiers are further adorned with suns and circles. The front of the planter has a long set of stairs that go up to a set of decorated doors.
What about drainage? Each tier has drainage holes to the tier below it. The lowest tier has channels that run to a reservoir inside the temple. A spout next to the reservoir can drain any saved water by tilting the planter backward slightly. If you need to water more plants, simply drain the planter over a cup or watering can!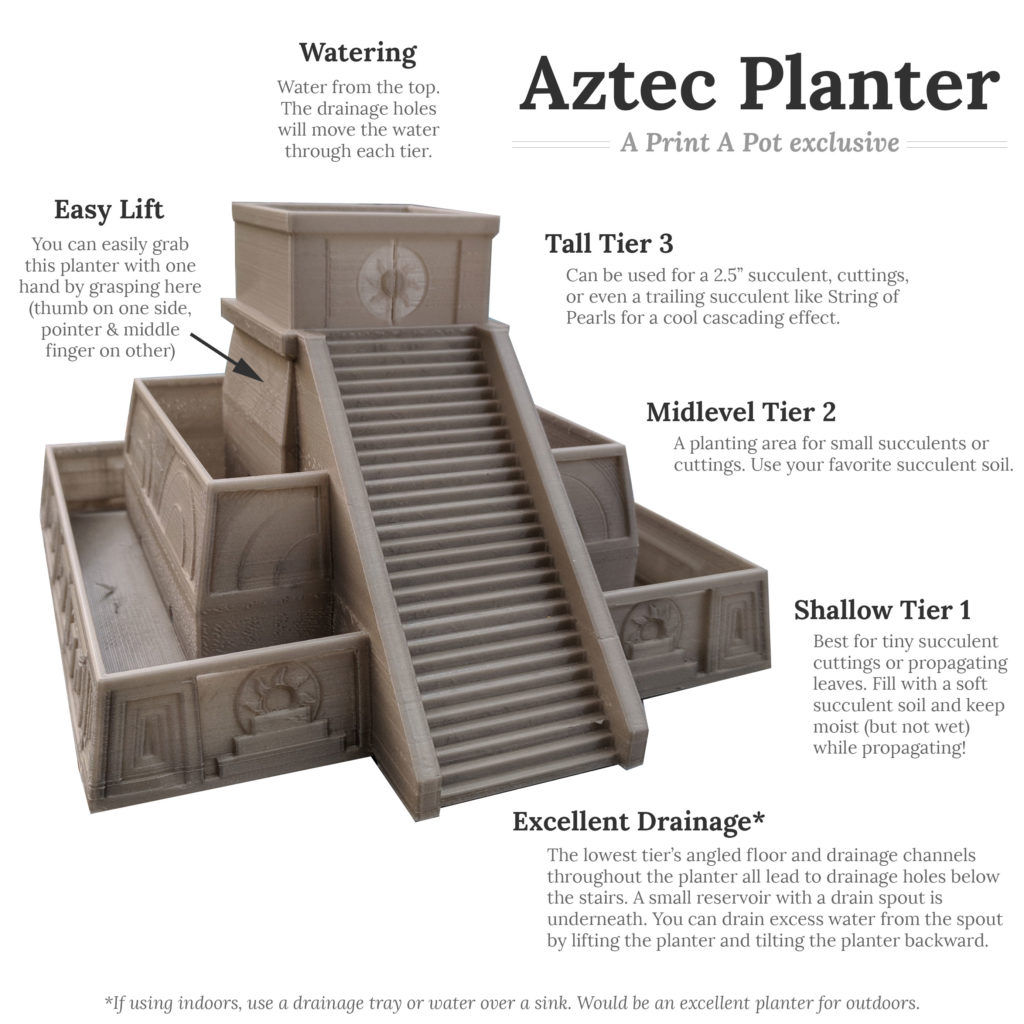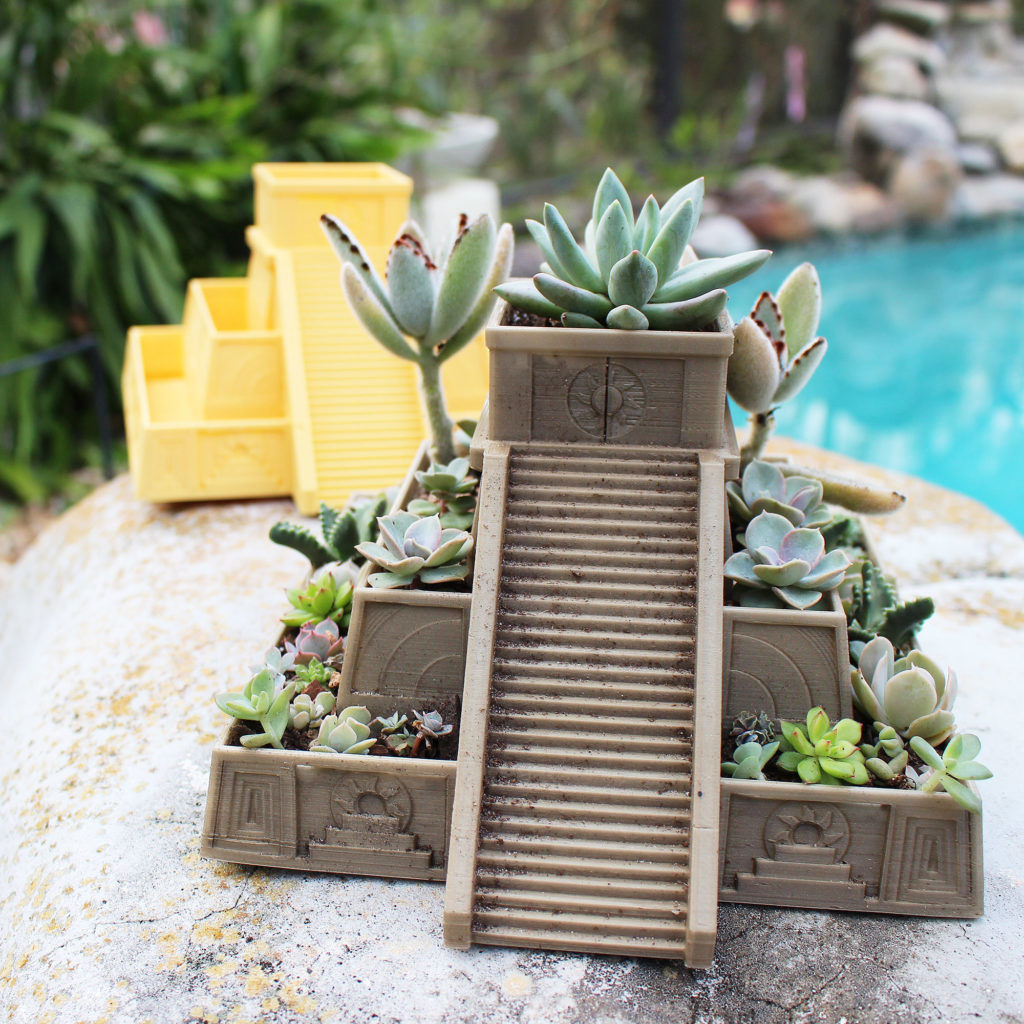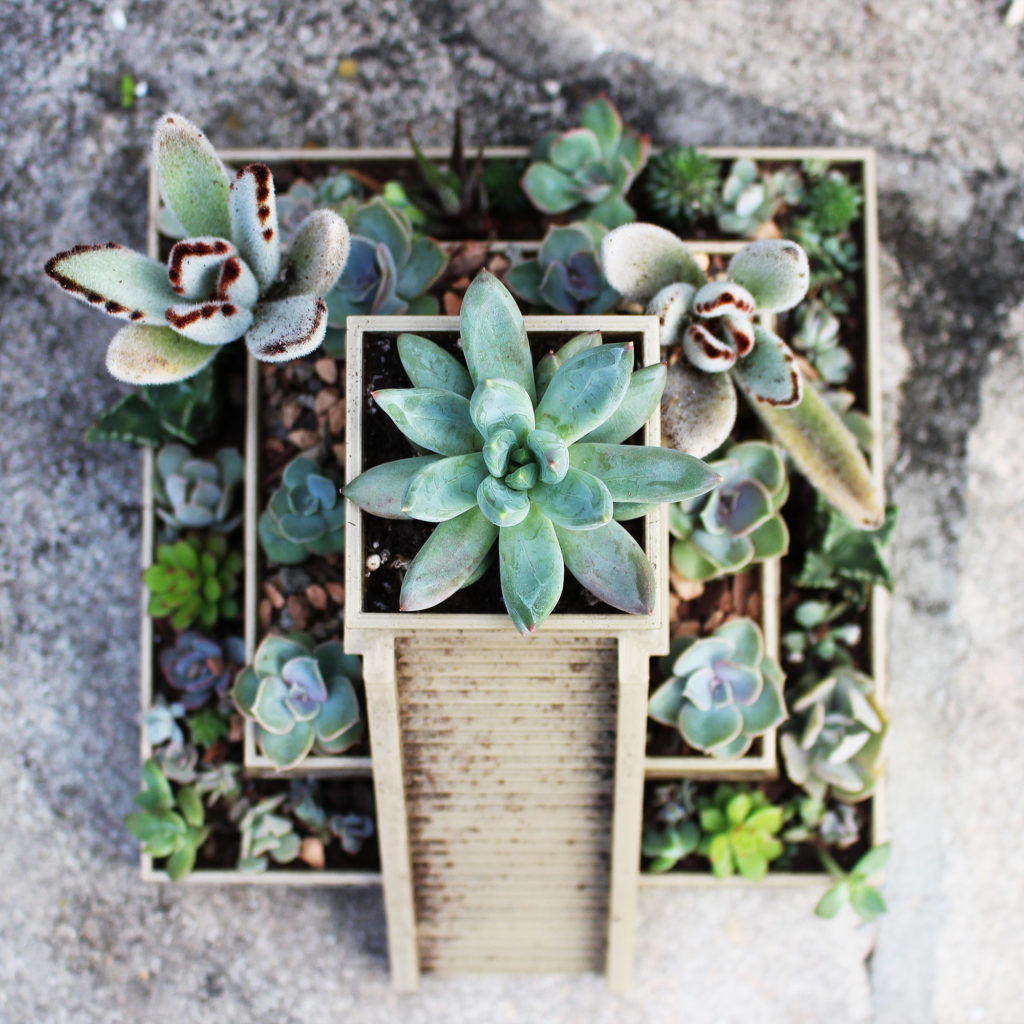 Over time, as the plants in the lowest tier grow, you can carefully remove the plant and move it up to the 2nd tier, 3rd tier, or into its own pot! Since it's so simple to grow certain succulents from leaves or stems, this planter is perfect for succulent lovers interested in propagating!